We are building a leading microbiome company
We are a committed team of experts seeking to help patients through effective microbiome restoration biotherapeutics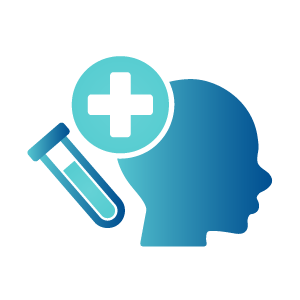 45 patients administred with MaaT013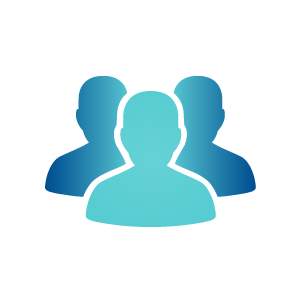 191 patients enrolled in our trials overall (interventional and observational)
8 patent families filed, 1 in-licensed patent, 
3 Trademarks filed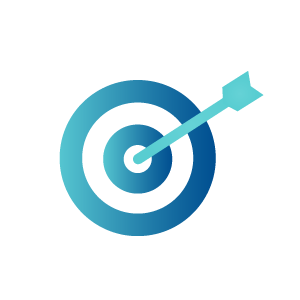 90% reconstruction of the microbiome following cancer treatments (AML – Autologus)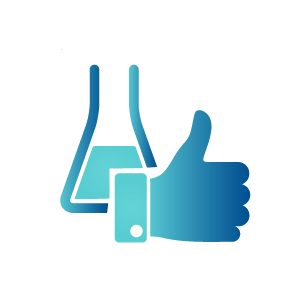 5 Clinical trials authorized in 2 years in several countries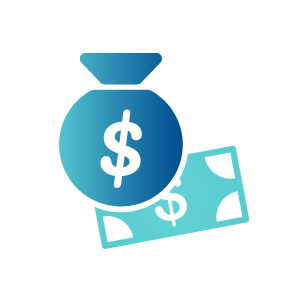 45€ million financing raise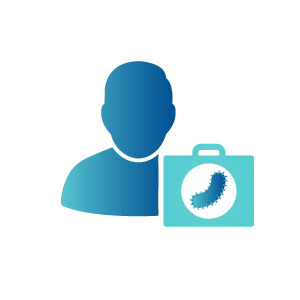 Our team comprises of Investors Academics and Strategic Partners, all Microbiome experts, and a team of 20 employees fully committed to the MaaT Pharma project.
Discover Our Team
Our Vision
Become the industry leader for the treatment of Gut Microbiota alteration (Dysbiosis) using patient-specific biotherapeutics in patients with serious medical conditions.
Our Mission
Our initial goal is to develop a series of biotherapeutics aiming to improve the survival outcome of blood cancer. Our revolutionary MaaT Microbiome Restoration Therapy (MMRB) discovery and analysis platform will support the evaluation of drug candidates, the determination of novel disease targets and the identification of biomarkers for microbiome-related conditions.
MaaT Pharma has established several strong business partnerships. We have developed an efficient academic-industry translational collaboration with two entities from INRA (Institut National de la Recherche Agronomique or French National Institute for Agricultural Research): Micalis and MetaGenoPolis to design our proprietary MaaT Microbiome Restoration Platform which is the engine of our drug development platform. We also established a partnership with Biocodex in the area of oral formulation development. These two collaborations have led to the filing of 8 patent families and 1 patent in-license agreement.
The microbiome industry is emerging, especially the notion of developing therapeutics sourced from gut microbiota. As of today, there are three main approaches: Fecal microbiotherapy (via enteral or oral adminstration), microbiota modulators (agonists or antagonists) or molecules mimicking microbial components or products. We compete in the field of developing drugs based on the concept of fecal microbiotherapy using a unique pooled technology allowing very high diversity restoration. This approach has showed the highest efficacy in the therapeutic area of Clostridium difficile.
We have been working in coordination with the French regulatory agency (ANSM) since we designed our initial clinical development program framework in 2014 aiming at evaluating our microbiota-based drugs. Since then, we have extended our discussions at the EMA level as well as local competent national authorities and the FDA, in the USA. As for our medical devices, they were developed in line with the 93/42/CEE directive. We intend to obtain a CE marking for all our devices. To date, our collection device is CE marked, whereas the certification for our class II storage bag and accessories is expected by Q1 -2019.
MaaT Pharma targets to develop products that would be primarily prescribed by physicians in hospitals. We have, to date, completed several clinical trials that were conducted in 12 different hospitals in France where we initially assessed our drug candidates. We are now expanding geographically to 20 additional hospitals in Europe thanks to our clinical trial in acute GvHD.
We are located in the Gerland Biodistrict in Lyon, a vibrant ecosystem composed of leading businesses, SMEs and start-ups, research laboratories, universities and elite institutions, where we have established successful partnerships. We are also a member of the Lyonbiopole Cluster, the gateway to healthcare innovation in the Auvergne-Rhône-Alpes region.
Since our foundation in December 2014, Seventure, a subsidiary of Natixis and the first European fund devoted to microbiome investments "Health for Life", has been a shareholder along with CM-CIC Innovation, one of the leading financers in high tech companies in France, Biocodex, an independent multinational pharmaceutical leader focused initially on probiotics, and finally the National Institute for Agricultural Research (INRA,) one of the leading academic centers in the field of Microbiota. As of March 2018, MaaT Pharma has raised 12 m€ in equity and 5+ m€ in non-dilutive funding thanks to the support from Bpifrance and our banking pool CIC and BNP Paribas.
Hervé Affagard
Chief Executive Officer – Co founder
As an entrepreneur in residence, Hervé has led MaaT Pharma since its inception phase in 2014. Notably, he was awarded Entrepreneur of the Year in Healthcare (2016) in recognition of his outstanding contribution to the development of MaaT Pharma.
Engineer, Executive MBA, Certificate "Exploring your Microbiome", Francebiotech
Dr John Weinberg
Chief Medical Officer
John joined MaaT Pharma as CMO in July 2020.  He brings 25 years of experience in the pharmaceutical industry and a strong expertise in microbiome-based therapeutic development and immune modulation. Prior to joining Maat Pharma, John has held various senior positions at Veloxis Pharmaceuticals, Novartis Pharmaceuticals and Enzon Pharmaceuticals, gaining a breadth of international experience in clinical development of various oncology, hematology and transplantation therapeutics.
MD, MBA
Siân Crouzet
Chief Operations Officer
Siân has led the Finance and Operational functions at MaaT Pharma since 2016. She has held various finance roles, including 7 years as Principal Financial Officer and Director at Avadel Pharmaceuticals (AVDL) where she was involved in a capital raise of $130 million.
CPA, IFRS Certified
Dr Savita Bernal
Chief Business Officer
Savita joined MaaT Pharma in May 2020 as CBO. She was the Director of Strategic Marketing and Corporate Communications, Business Development at biopharmaceutical company ADOCIA.  Before this, she was Business Development Manager at e(ye)BRAIN, a medical device company that provided assistance in diagnosing neurological and psychiatric diseases and worked as a Consultant for the Healthcare Industry at E&Y.
PhD, business graduate.
Dr Carole Schwintner
Pharmaceutical Development Director
Carole has led the Pharmaceutical Development activities since 2014. Previously, she held diverse responsibilities in GMP manufacturing for Biorad as Microbiology Production Director. She was also COO for a start-up company specializing in glycosylated proteins.
PhD, Graduate agronomist specialized in biotechnology
Jean-Marc Renard
Senior Advisor
Jean-Marc has more than 35 years experience in the Biotech and Pharmaceutical industry,
first with Biogen and then with the Sanofi group where he has held positions in Research, Finance,
Commercial Operations, Business Development and M&A in France, Asia and the United States.
MS in Biochemical Engineering from Institut National Agronomique, MBA from INSEAD.
Isabelle Adeline
Chief Of Staff
Isabelle joined the MaaT Pharma team in November 2020 as Chief of Staff and will lead special projects to support the CEO based on strategic priorities. Isabelle's position covers monitoring of processes and operational efficiency through appropriate indicators, in line with the Company strategy.
Isabelle worked previously as consultant for Institut Pasteur and SmartImmue, was VP Operations as Voisin Consulting and held several executive positions in Pharma companies such as GSK.
Pharm D, MBA
GvHD-focused Scientific Advisory Board.
Dr. Ernst Holler, MD, PhD
Ernst Holler was Director of the Clinical and Experimental Allogeneic Stem Cell Transplant Program in the Department of Internal Medicine at the University of Regensburg, Germany, for more than 20 years and is now Senior Professor on Translational Research in GvHD. With more than 250 peer-reviewed manuscripts to his name, he is an expert in the field of Graft versus Host Disease and was awarded the van Bekkum Award, the highest award from the European Society for Stem Cell Transplantation.
Pr. Eric Pamer
Pr. Eric P is the Donald F. Steiner Professor at the University of Chicago, Department of Medicine and the Director of The Duchossois Family Institute. Dr. Pamer's research focuses on the impact of the intestinal microbiota on resistance to Vancomycin-resistant Enterococcus faecium, Clostridium difficile and Klebsiella pneumoniae infections in patients receiving cancer treatment, with a specific focus on highly immunocompromised patients undergoing allogeneic hematopoietic stem cell transplantation. The Pamer laboratory also investigates the role of inflammatory monocytes in defense against infection and the interaction between intestinal microbes and the mammalian immune system.
Dr. Robert Jenq
Robert Jenq is an Assistant Professor and Deputy Department Chair at the Department of Genomic Medicine at The University of Texas MD Anderson Cancer Center in Houston, TX. His research uses a multidisciplinary approach to examine the impact of the microbiome on cancer treatment particularly on bone marrow transplantation and cancer immunotherapies.
Dr. Florent Malard
Florent Malard is a hematologist at the Hospital Saint-Antoine and an Associate Professor at Sorbonne University in Paris, France. His research includes clinical and translational studies on allogeneic hematopoietic stem cell transplantation with a particular focus on preclinical studies on GvHD and has published over 100 peer-reviewed manuscripts.
Dr. Robert Zeiser
Robert Zeiser is Head of the Section for Tumor Immunology and Immune Modulation at the Medical Center of the University of Freiburg in Germany. His research focuses on haematology, oncology, and hematopoietic stem cell transplantation. He has received several awards for his outstanding achievements in clinical therapeutic drug research.
Dr. Jonathan Peled, MD, PhD
Dr. Peled is a medical oncologist at the Memorial Sloan Kettering Cancer Center. Dr Peled specializes in bone marrow transplantation for blood cancers including leukemias, multiple myeloma, myelodysplastic syndrome, and lymphoma. He studies how the intestinal microbiota interact with the host immune system as it relates to hematopoietic stem-cell transplantation, with a particular interest in graft-vs-tumor activity and graft-vs-host disease. His long-term research goals include developing microbiota-based biomarkers that will be clinically useful in the care of transplant recipients, as well as microbiota-targeted therapeutic strategies to improve patient outcomes.
Pr. Mohamad Mohty
Medical Hematology – Oncology Advisor
Mohamad is a full Professor, Head of the Hematology and Cellular Therapy Department at Saint-Antoine Hospital and Sorbonne University. He is the former president of the EBMT (European Society for Blood and Marrow Transplantation). He has issued more than 500 publications relating to hematological malignancies.
MD, PhD, EBMT, ASBMT, EHA, ASH, ASCO
Dr. Joël Doré
Scientific Advisor
Joël is a worldwide renowned researcher with more than 200 publications relating to the Host/Microbiome interaction. He is a Research Director at INRA (France's National Institute for Agricultural Research) and Scientific Director of MetaGenoPolis. He brings more than 30 years of research in the Microbiome field.
PhD in Intestinal Microbiology
Our Board Of Directors.
Jean-Marie Lefevre
Chairman of the Board – Non-Executive Director
Jean-Marie has been President and CEO of Biocodex. He steered the creation of the "Biocodex Microbiota Institute" supporting innovative projects from Microbiota researchers. Jean-Marie has a long-track record of CEO positions amongst international firms such as LVMH or Bongrain.
Engineering from Ecole Centrale Paris, MBA from Insead
Isabelle de Crémoux
Non-Executive Director
Isabelle is CEO and Managing Partner of Seventure Partners. Prior to joining Seventure, she managed multiple international deals at Fournier/Abbott and Pfizer. Being visionary, she launched Health for Life Capital™, the first European investment vehicle to support the microbiome revolution.
Engineering from Ecole Centrale Paris
Hervé Affagard
Chief Executive Officer – Co founder
As an entrepreneur in residence, Hervé has led MaaT Pharma since its inception phase in 2014. Notably, he was awarded Entrepreneur of the Year in Healthcare (2016) in recognition of his outstanding contribution to the development of MaaT Pharma.
Engineer, Executive MBA, Certificate "Exploring your Microbiome", Francebiotech
Dr Claude Bertrand
Non-Executive Director
Claude joined as a board member in July 2020. Since 2017, Claude has held the position of Executive Vice President of R&D and Chief Scientific Officer at Servier.  He brings decades of high-level leadership in pharmaceutical R&D, having previously served as Executive Vice-President of R&D at Ipsen Pharma and as Global Senior Vice President for Respiratory & Inflammation Research Area at AstraZeneca. His career also includes senior positions at Novartis, Roche and Pfizer.
PharmD, PhD
Partnering with MaaT Pharma
to accelerate the access of our drugs to patients.
We are constantly looking to explore new frontiers, improve our drugs and improve the preparation of our clinical trials. Therefore, we are open to partnerships with investigator-initiated studies to collect Big Data using our GutPrint® meta genomics platform.